Collaborate straight from your document
Commenting on a document with the ability to notify other members or groups via an @-ref is a great way to get quick feedback. If you use the comment function in Webforum rather than email or other channels, you also make sure that everyone involved is up to date with the latest work and there is never any confusion about what was said for a specific version. We now extend the commenting function by showing the detail pane in the document viewer window so that you can easily comment while you have the document open. This feature is being rolled out gradually so make sure you contact us if you want it asap.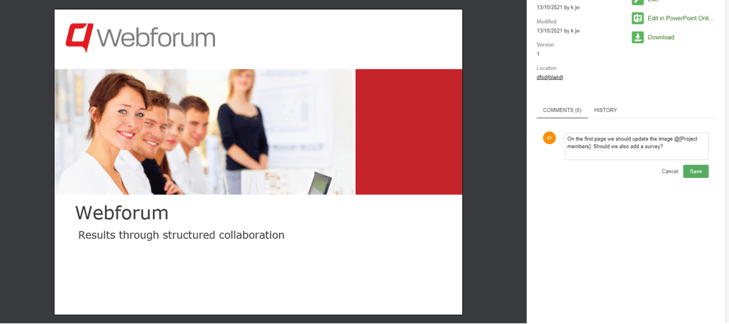 Make it super clear what decision has been made on a question!
A digital question and answer process in a question board in Webforum minimises the risk of questions falling between chairs or getting forgotten in an individual inbox. Our board makes it clear which competences are involved, who asked the question, and who will get the answer. In order to improve clarity and communication, we introduce a decision field on the board so that noone can be in any doubt whether a decision has been made and what it is. When you are in a meeting or when a decision has been made for a question, just click on the elipsis (three dot) menu on the question and select "make decision". Type in the decision and click "decide". The decision, who made it, and when will now be visible and highlighted in green on the question for everyone with access to the board to see. Only administrators can add decisions.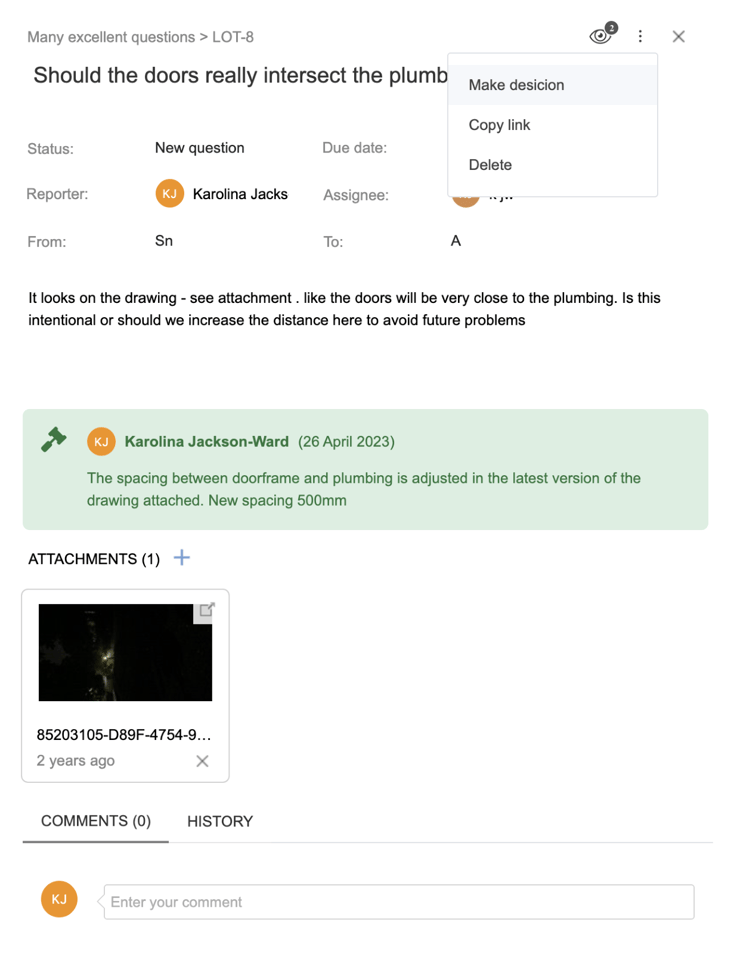 Question boards will also have a complete decision log where you can see all decisions made on the board in a single overview. You access the log from the elipsis menu on the board.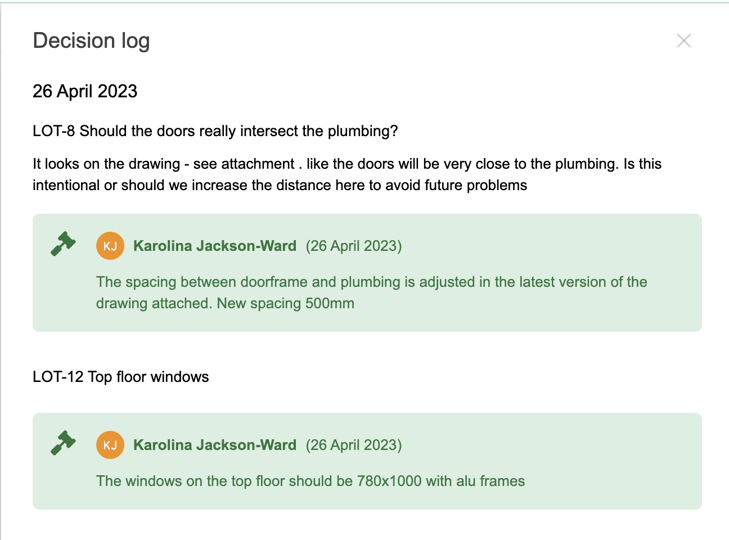 Easier to find your timeline and boards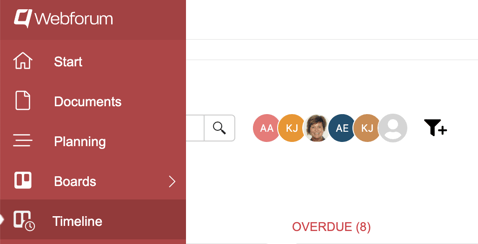 The timeline exists to make it super easy to get an overview of all open deadlines on all tasks in your project. To make this practical overview easier to find, we have lifted it to its own icon in the red left hand navigation. We also take this opportunity to change the name of the tasks module to boards which is more in line with how we hear our customers use it.